Bovada Poker - Open To 47 U.S. States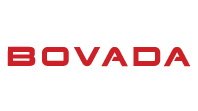 Bovada is an online gambling site that provides several services to players, of which one of them is online poker. This is an offshore site that does not operate in the United States. Bovada Poker is one of the highest-rated Internet poker sites in the industry, giving players the chance to play their favorite game for real money covering a variety of different formats.
Exactly how one can sign up to play at Bovada, plus what they can expect once an account holder is discussed in this review of the poker room. While the table games and tournaments are what most think about at a poker site, there are many parts that bring it all together.
Does Bovada Accept USA Players?
Absolutely Bovada accepts USA players. In fact, Bovada primarily targets American poker players, knowing that the opportunities within the U.S. are quite limited. Bovada is not based in the U.S., but allows players from 47 of the 50 states to create an account. The only three states without that ability are Maryland, Washington, and New York. Bovada is one of the great online poker sites for USA players going today.
Is Online Poker Legal In The U.S.?
It's the fact that Bovada operates offshore which makes it legal for American players to create accounts here. Under federal law Bovada cannot operate in the U.S. As a result, the offshore location makes Bovada a prime candidate for accepting American players. The poker room chooses to do just that, making it ideal to create an account.
How To Get Started Playing Online Poker At Bovada
Registration is completely free, and will only take few minutes to complete before your free account is opened. But to play for real money, a deposit will obviously have to be made into an account to get things rolling. A login and password will be created when you sign up for an account at Bovada this will be the login used from then on as means to access an account.

Depositing Into Bovada + Poker Funding Options
There are several ways that Americans can use to deposit into Bovada accounts. This is a big positive when users begin their online poker playing adventure there.
VISA - A VISA credit and debit card is accepted as means to make a deposit. This transaction goes through just like a normal online credit card purchase, with the designated amount taken out and transferred over.
Western Union - Wire a deposit to Bovada through one of thousands of Western Union locations or hubs in the United States. It's simple and easy, with the funds set to be in your account within about 30 minutes after they are sent off.
MoneyGram - A MoneyGram electronically transfers the funds into your Bovada account, and provides a safe and easy outlet to deposit. MoneyGram is very similar to a Western Union transfer, and classified as a 'rapid transfer' on site with WU.
Bovada Poker Bonus - Earn Up To $1,000!
Bovada offers a 100 percent welcome bonus for first deposits into an account. The maximum bonus can be up to $1,000. It's based on a points system for the first 60 days on site where the more you play the more you earn. Poker points are issued based on playing, with five poker points equal to $1. Bovada Poker will match dollar for dollar up to $1,000.
How To Withdraw From Bovada + Poker Payout Options
Receiving a payout from Bovada Poker after playing tables or tournaments and winning money is very easy. Bovada has a perfect payout record, and is extremely high rated for paying their players out.
Check - A check can be sent out to a player to the address designated on the account. It takes approximately 7-21 business days to receive the payout, which can go up to $3,000 per check transaction.
Cash Payouts Through Wire Transfer - A Western Union or MoneyGram can be used to send a payout to a player. Up to $800 per transaction per day can be sent to a player. Expect the arrival of the payout to be within 12-36 hours after the request to withdraw has been approved.
Bank Wire Transfer To Account - A bank wire will take about 10 days to be received, and is the highest payout limit at Bovada. But it also comes with a high payout minimum as well. Bank wires are good for players withdrawing a large sum.
Real Money Poker Games At Bovada
Bovada has a ton of great poker games to check out. Among them include Texas Hold'em, Omaha, Stud and more. Players can get in on the action through a variety of different limit tables and tournaments. It will have the feel as if you were in a Las Vegas casino with all of the games at your disposal for great poker action.
Bovada Tournaments + Tables
Bovada has dozens of different tournaments formats and hundreds of tournaments every month to get in on. These tournaments range in buy-ins from very small to higher limit formats. There are all kinds of great and unique tournaments to try your hand at.
And of course you can expect there to be a variety of different tables as well to join. Whatever your budget, there will be tables and games for you to sit in on. Check out Bovada's poker tables now, you will be glad you did.